The words "first do no harm" do not apply to unruly bodies.
Roxane Gay, Hunger: A Memoir of (My) Body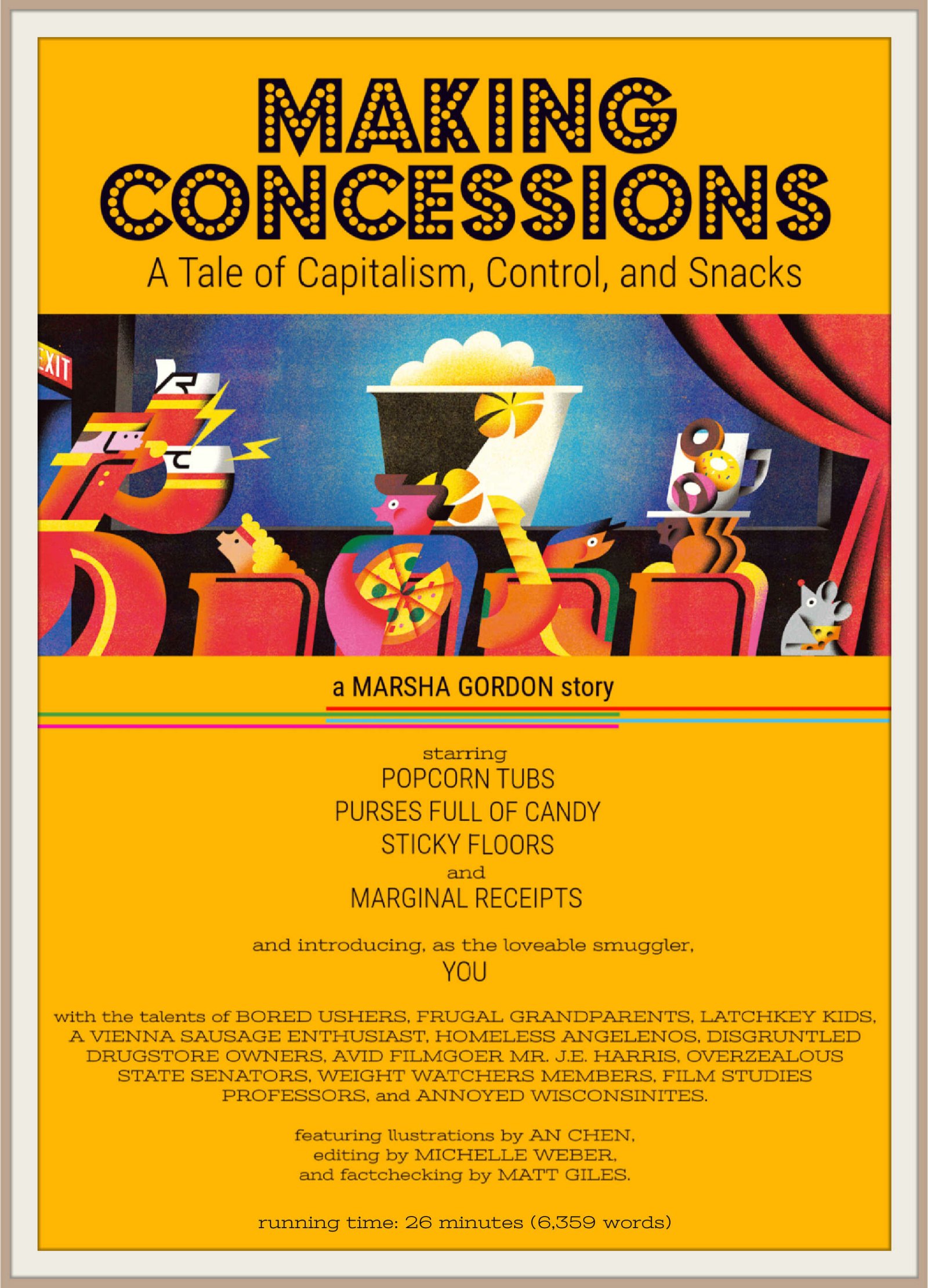 Pipe Wrench no. 5
January 2022
The Movie Theater Issue
NOW PLAYING
Pipe Wrench no. 5
January 2022
The Movie Theater Issue
SERIALS
BONUS FEATURES
Welcome!
We were hoping you'd stop by.
You look nice today.
Pipe Wrench is a nonprofit reader-supported quarterly magazine. Each issue features one great longform piece surrounded by a constellation of reactions, digressions, asides, and ephemera. It's the unforgettable story, the excited conversation about it, and the 3AM internet rabbit hole all rolled into one.
As you read, we'll help you out with links and margin notes that highlight the ways pieces connect and overlap with each other. And everything you see here was created by people who were paid fairly, given contracts created in partnership with the National Writers Union, and supported editorially.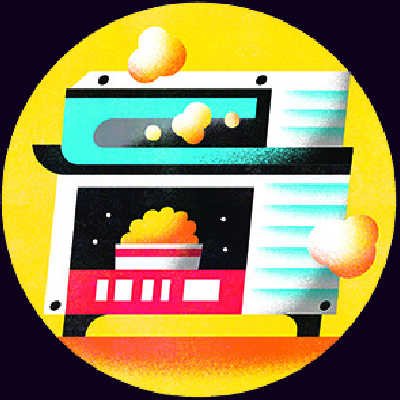 The Late-Nite Special:
A Medium Bucket of Popcorn Trivia
"I'm not a real film buff. Unfortunately, I don't have time. I just don't go. And I become very nervous when I go to a film because I worry so much about the director and it is hard for me to digest my popcorn."
Five illustrators who will bring more fat representation to your life. Early versions of the home page layout for issue six included a section that would require a handful of small drawings or photos. Michelle's…
keep reading
Because our next issue doesn't come out until May 17, and because your to-read book pile can never be too high. The best way to choose a book is by spending four to five hours…
keep reading
The Ellie ceremony was last week, and Pipe Wrench was there. What will we accomplish in Year Two? We can only assume a Nobel. If you hadn't heard the first dozen times, this barely-one-year-old magazine…
keep reading

"I don't think that movies are too violent. But I do think that popcorn is too expensive, and this can often lead to violence."
Oooh, you scrolled almost all the way down.
You must like us! The feeling's mutual.
If you like-like us and want to hear from us regularly, all members get our members-only newsletter, Vicarious Therapy. We accept money and time as currencies — learn more!
But if you're not ready to commit (we get it!), join our general email list. We'll send you a little more info about Pipe Wrench, and then we'll send notes when new issues publish.