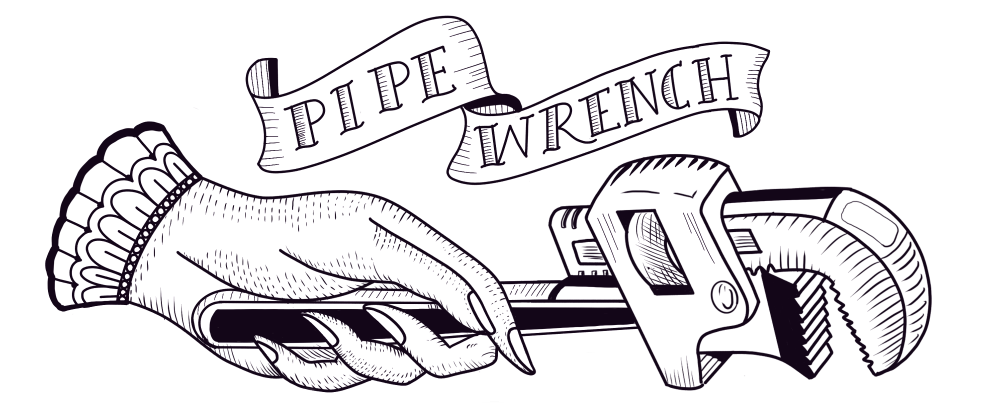 Pipe Wrench was a really great magazine that published in 2021 and 2022. Our complete archive is below. Happy reading!
---
Centered on a beautifully written, unrelentingly honest exploration of race, Covid, white supremacy, the limits of empathy, and what the real work of change looks like.

With "Seeing in the Dark," a feature story from educator and activist Breai Mason-Campbell; and featuring a book excerpt from Seyward Darby; poetry from Nyasha Junior and Jakky Bankong-Obi; fiction from Fergal McNally; essays from Shanna B. Tiayon, Ed Sinclair, and Hannah Campbell; a teaching guide from Kristina Daniele; a playlist from Nick Clark; and illustrations from Candace Tavares.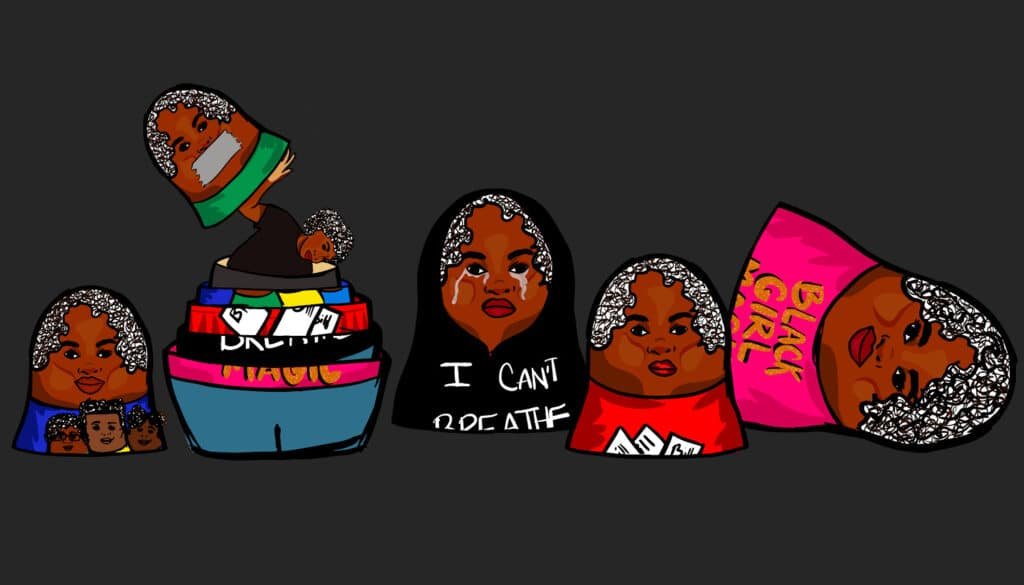 The bird men of South Central Los Angeles breed and compete somersaulting pigeons called Birmingham Rollers. Why these men? Why these birds? Why this place?

With "If We Can Soar," the National Magazine Award-nominated feature from Shanna B. Tiayon; and including essays from Andrew Bohrer, Deesha Philyaw, and Breai Mason-Campbell; a photo essay from Charlie Faulkner; fiction from Paul Gomez; a comic from Rosemary Mosco; a reading list from Soraya Roberts; and the animated illustration of Jardley Jean-Louis.

Settler colonialism and capitalist food systems destroyed the Tulare basin. Indigenous land management can bring it back.

With "Ghost Acres," environmental historian Tom Finger's feature (selected for Best American Food Writing 2022), and a lineup of Indigenous women from around the world: poems from Anna Sulan Masing and Emily Clarke; critical essays from Laurie Penny, Ruth Hopkins, and Ayushi Dhawan; personal essays from Kayla Begay, Nico Albert, Ashleigh BigWolf Thompson, and Sherene Seikaly; illustrated nonfiction from Lisa Lee Herrick; and Samantha Johnson's art.

The Book of Revelation is one of the most theologically and politically fraught, misinterpreted, and misused pieces of the Christian Bible. Why is it there? What if we took it out?

With "Apocalypse, Now?," a feature story from writer and filmmaker Emily Manthei, and including essays from Anmol Irfan, Chrissy Stroop, Gwen Manthei, and Joshua Gutterman Trannen; a reading list from Katie Goh; a comic from Laura Jenkinson; a playlist from Brendan Ousley; flash fiction from Taylor Byas and Kel Coleman; and the illustration of Becca Thorne.

Concession prices turn us all into smugglers. Film historian Marsha Gordon takes us through the history of movie popcorn — aka capitalism, control, and what it means to link art and snacks.

With "Making Concessions," Marsha Gordon's feature, essays from Corey Atad, Naz Riahi, Rebecca May Johnson, s.e. smith, Arikia Miliman, and Michelle Weber; a comic from Sarah Oh; a script from Mia Mercado; columns from Soraya Roberts, Sara Benincasa, and Breai Mason-Campbell; the animated illustration from of An Chen.

Doctors don't all happen to miss medical school on the day students were taught how not to be cruel to fat people. Fatphobia is healthcare's status quo.

With "No Health, No Care," a feature from public health scholar Marquisele Mercedes, and an issue full of fat stories from fat voices: a book excerpt from Da'Shaun Harrison; essays from Monica Kriete, Athia Choudhury, Caroline Moore, Victoria Abraham, Katta Spiel, and Fresh Robertson; collage from Ali Thompson; a reading list from Rachel Fox; poetry from Aurielle Marie and Rachel Wiley; and the illustration of Rachelle Abellar.

Indigenous gender-fluid people have been rejecting binaries for hundreds of years. Get your colonialism off their identities.

With "The Guru Who Said No," a feature story from journalist Alizeh Kohari, and highlighting writing and art from nonbinary, Indigenous creators: essays from Mehrub Moiz Awan, Sandy O'Sullivan, Sophia-Layla Afsar, Dawood Qureshi; photography from Luvia Lazo; creative nonfiction from Mariah Rafaela Silva and Ian-Khara Ellasante; poetry and illustration from Ohíya and Taté Walker and Kalki Subramaniam; columns from Soraya Roberts, Sara Benincasa, and Breai Mason-Campbell; and the art of Sana Nasir.

There's a vibrant tourism industry in Guatemala and Mexico — for Mormons. One writer joins them on an epic road trip in search of The Truth, or something like it.

With "Searching for Zarahemla," a feature story from journalist Emily Kaplan and including critical essays from Darren Longman, Liz Bucar, Laurie Penny, and Catherine Nuckols-Wilde; a playlist from Michael Ventuolo-Mantovani; fiction from Anna Hurtado; personal essay from Bri Romanello; poetry from Samuel Cheney; columns from Soraya Roberts, Sara Benincasa, and Breai Mason-Campbell; and the illustration of Axel Rangel García.