POETRY, ART & ILLO
---
Kalki Subramaniam
no. 7, The Nonbinary Issue
Summer 2022
You and I,
We Are Everything
"We may live apart, but we live alike."
---
Bindiya,
You and I,
We live apart 
Yet we think alike.
Our struggles and blood:
The colors are the same.
Our moans and cries:
The shrieks are the same,
The decibels the same.

Your trauma
Is my trauma too
And it has been our trauma. 

In shouting for our kind
We may have lost 
Our times,
Our youth,
Our relationships.
But we will be known;
History would remember us
With respect,
So never turn
To regret. 
We live in our triumphs
That emerged from 
Our traumas,
Our hearts are steel
Yet they are warm.
Hold them happy
And healthy,
For we need to live
As icons for the others.

We may not have money,
Yet we have a roof,
We have hearts
Full of pride,
Eyes full of light.
We smile,
We laugh,
We dance 
In who we are. 
That is us. 

We belong.
We always will.
We may live apart
Yet we live alike. 

We are the rainbows
That never fade.
We are embodiment 
Of all colors,
All genders,
All energies.

We belong.
You and I,
We are everything.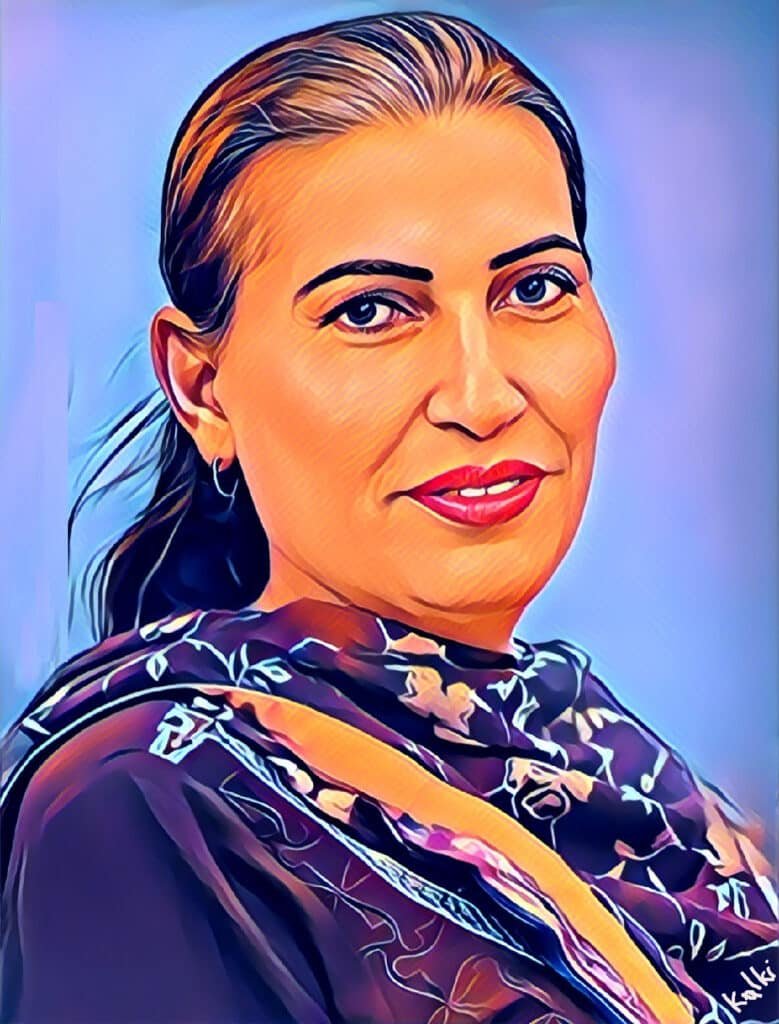 Kalki Subramaniam is a transgender activist, artist, entrepreneur, poet, actor, and speaker from Pollachi, India. She is the founder of the Sahodari Foundation, an organization that advocates for the Indian transgender population through innovative art projects, and was one of the activists responsible for the milestone 2014 victory in which the Supreme Court of India finally recognized the transgender community's civil rights.