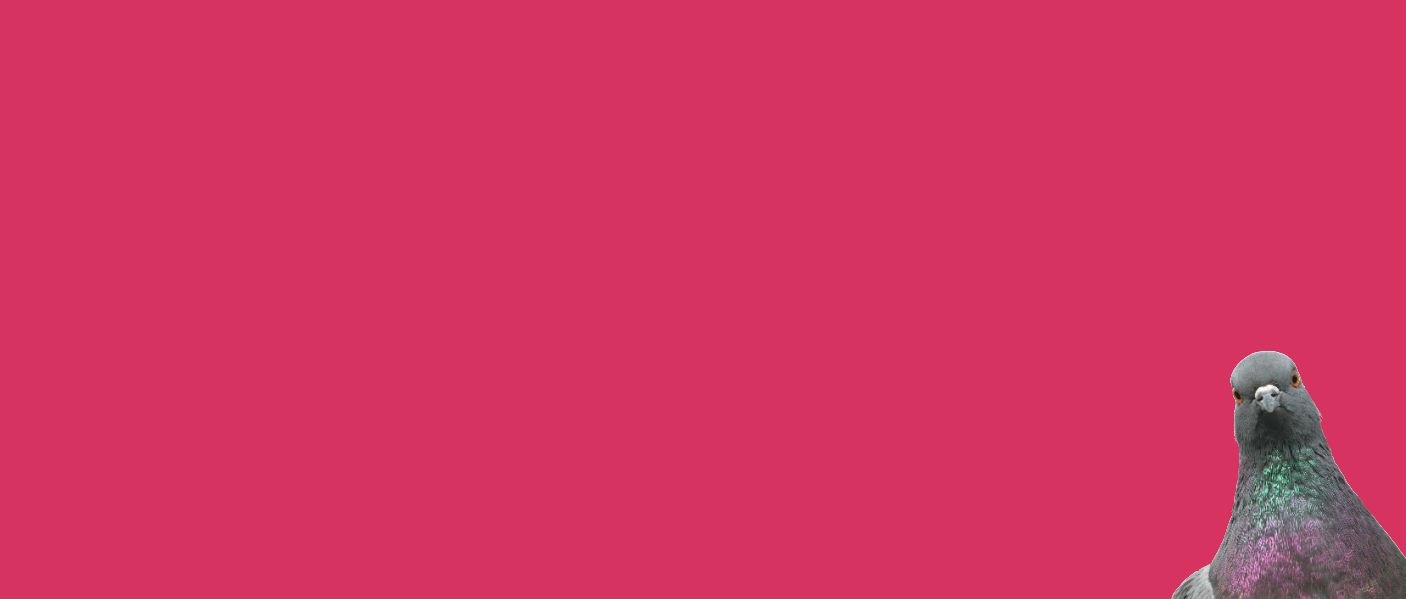 You Are the Wind
Beneath Our Whims
Michelle Weber, Editor in Chief
Hello again! Or hello for the very first time! Welcome to Issue Two.
I see you've managed to pull yourself out of the meditative trance induced by staring at the spinning pigeons. It's not easy. Those pigeons are great.
Issue Two fun fact: they were going to be static pigeons, because we were trying to be fiscally responsible and spinning pigeons cost more to commission, but then we thought: my god, what a terrible missed opportunity. Lord knows there are enough of those in life already, and if this whole enterprise fails it's not going to be because we increased the art budget for one issue. Let us not deny joy. LET THE PIGEONS SPIN.
Here, let's take another moment:
I think it was the right call.
Issue One was always going to be heavily thematic; there was no world in which someone read Breai Mason-Campbell's searing eloquence and didn't grapple with it directly, and rightfully so. If you're sitting around the dinner table and one guest punches another guest in the face, that's what you're talking about for the rest of dinner; no one's gonna say, "while we wait for Joe's nose to stop bleeding let me tell you about this hilarious thing my dog did the other day." The weight of some things precludes digression.
Shanna B. Tiayon's story in June's issue, "If We Can Soar," is no less serious at its core, but also has unexpected elements that invite eclectic reactions — pigeons! cocktails! — and moments of joy that encourage whims and whim-following. At the end of the dinner, we'll all have been talking about the same issues — where we find refuge, what blooms when we do, and what happens when our world is designed to make true safety impossible — but from a range of entry points.
Maybe you'll see yourself in one of those entry points. Maybe you'll create your own. Maybe you'll fall down an internet rabbit hole (pigeon hole?) that culminates in your friend/child/partner pretending to look interested while you play YouTube videos of pigeon competitions* at them. Each outcome is a success.
If you're back after Issue One, it's great to have you back. If you're new here: welcome. We're new, too! In both cases, I hope you love what you find in Issue Two, and I hope you love the whole Pipe Wrench project: a new model of magazine built on conversation, community, care, and alliteration, where we pay creators well from the start and then pay even more. If you love the sound of that as much as we do, the quickest way to keep it going is with a subscription.
Now keep reading! May you too have a whim, and the opportunity to follow it.
*There are lots! Ask me how I know.