Is it a newsletter or isn't it? WHO CAN SAY.
Don't get the newsletter via email? Here's the newsletter from Tuesday, March 9, 2021. If you'd like the email, sign up here!
Catherine and I chatted last Thursday about this week's newsletter and what we wanted to talk to y'all about; we ended up deciding to tell you more about Pipe Wrench's approach to conversation pieces (spoilers: not just writing!) and asking you to introduce us to your most interesting friend.
You'll have to wait until next week for that, though, so you have seven days to categorize all your loved ones and decide who's the most interesting. Because when we sat down to write, life happened. Drafts came in. To-do lists lengthened. A good friend was in crisis. A sad anniversary refreshed a year-old grief. Oh, and the global pandemic that's making the most mundane task ten times harder than it used to be is still going on.

So in the name of sustainability — that is, our personal abilities to sustain ourselves as semi-functional humans who remember to brush our teeth — I declare: fuck this week's newsletter. The core activities of putting issue 1 together continue, but this newsletter isn't one of them this week. You planned to spend a few minutes reading this; I regift you those minutes. I'm sorry it's not enough time to take a nap, so maybe go have a snack. Say something nice to the nearest person. Watch this video of a dog taste-testing different foods.

Behold the world! It turns still. There's some kinda lesson in there, I bet.

But also, this cat.
To date, you've sent us photos of eight dogs and seven cats, and the cockles of our hearts are warmed. We felt it was particularly important to share Bismarck with you: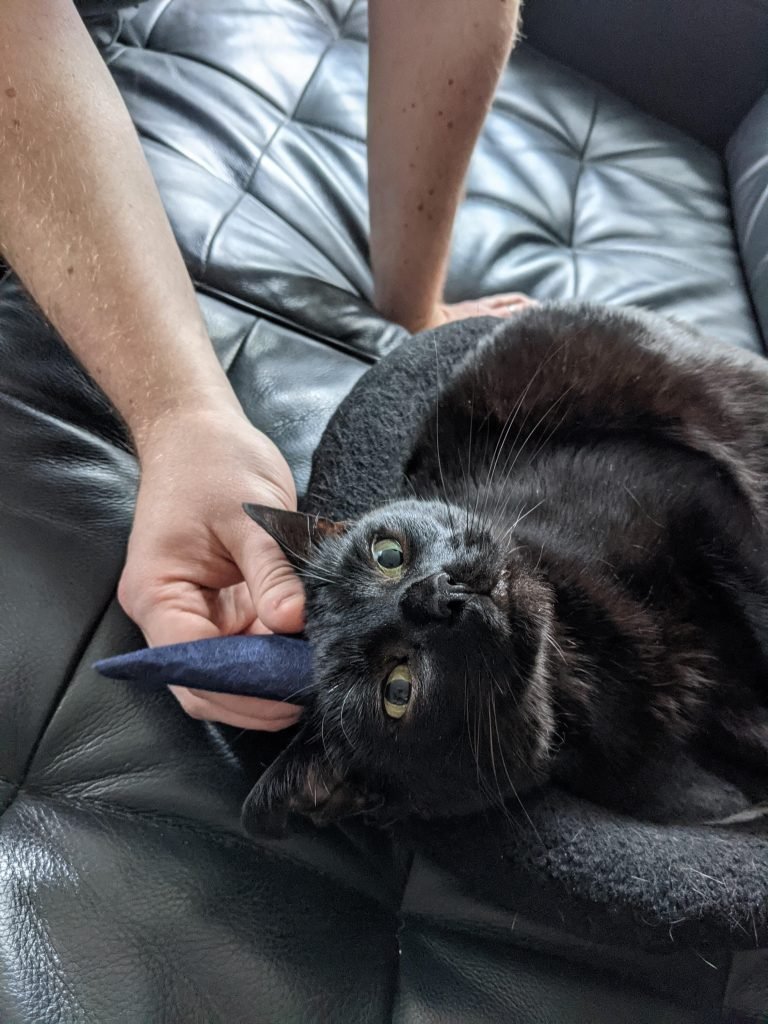 Catherine replied to friend of Pipe Wrench and pet photographer Anne H. Putnam to inquire whether Bismarck is a unicorn or was going to a party, but as usual, the truth is stranger and better than our imaginings: "He was a Christmas gnome! We were making super uncool and adorable ornaments for the tree and I made one too many hats."
Based on his owners' support of Pipe Wrench, I assume Bismarck is an erudite fellow and I can only hope that this launches a new holiday tradition where Bismarck the Christmas Gnome-Cat leaves half-eviscerated lizards on the kitchen floors of people who use the phrase "let's double-click on that" to mean "let's discuss that more."
See you next week.